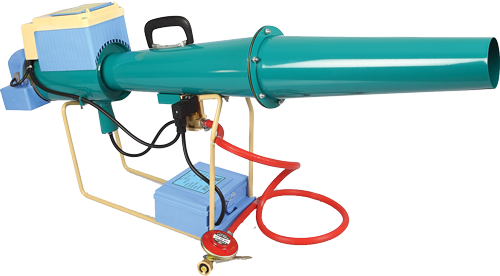 *Operates with a small or big propane or butane LP Gas bottle.
*3720 shots with 2 kg LPG tube
*22320 shots with 12 kg LPG tube
*4000 m2 protection area.
*Digital time adjust between 2 and 30 min.
*120 dB noise level.
*Operates without recoil.
*Random and repeat shots.
*Operates at rainy and moist weathers.
*Portable sealed type battery and battery charger.
*Adjustable start & end time.
*Shots counter.
*Battery indicator.